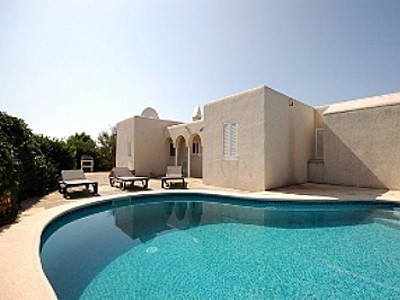 Price: £366 Weekly
Address:
City: Ciutadella
State:
ZIP:

MLS #:
Square Feet:
Bedrooms: 3
Bathrooms: 2
Basement:

Nice villa with 3 bedrooms, 2 bathrooms in superb location overlooking the sea
Practice villa in Cala Blanca-Ciutadella de Menorca and few meters from the beach of fine white sand and 4 km. Ciutadella.
Chalet bungalow in quiet area, ideal for families with children or for rest and relaxation.
Large terrace with private pool and built-in barbecue.
The master bedroom with a double bed, wardrobes, safe and bathroom. All rooms have wardrobes and fan.
Shared bathroom the other room with double bed and bedroom 2 single beds.
Regular shuttle bus and taxi to Cala Blanca from Ciutadella, and from Mahon airport.