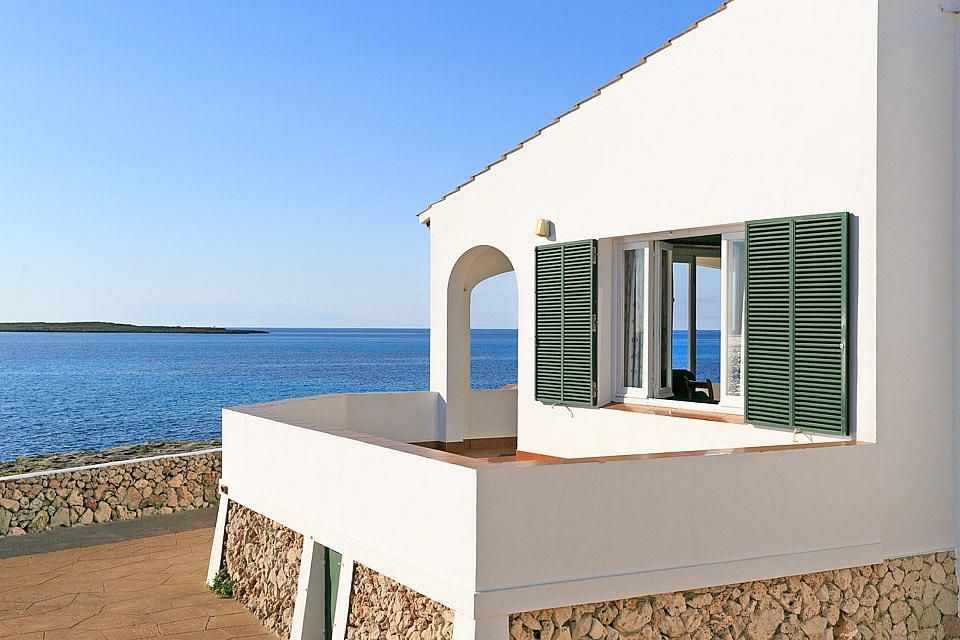 Price: £40 Nightly
Address: Punta Prima
City: San Luis
State:
ZIP:

MLS #:
Square Feet: 1076
Bedrooms: 3
Bathrooms: 2
Basement:

Spectacular Location, 3 Bedrooms, Wide Outdoor Areas, Excellent Value For Money
Villa voramar offers the most stunning waterfront location, just a few steps from the water. The villa has 3 bedrooms and a large surrounding terrace, with panoramic sea views. The villa is conveniently located just a few steps to the sandy beach of punta prima. The beach of punto prima is soft sand and turquoise water. Around the beach there is a selection of shops, restaurants and bars.
Layout:
Property on one level: 3 bedrooms, 2 bathrooms, lounge, dining area, kitchen, dining terrace. Private parking.
Living room:
Lounge with tv, fireplace, sofas and inside dining area. Doors open to the dining terrace with incredible views of the sea.
Kitchen:
Kitchen with microwave, full oven with hob, fridge/freezer.
Bedrooms:
Villa voramar waterfront has 3 bedrooms: 1 double and 2 twins.
Bathroom:
Villa voramar waterfront has a large family bathroom and a further shower room. Maid service, towels and linen are included.
Patio terrace:
Directly in front of the property is a unique rock formation and then the sea!