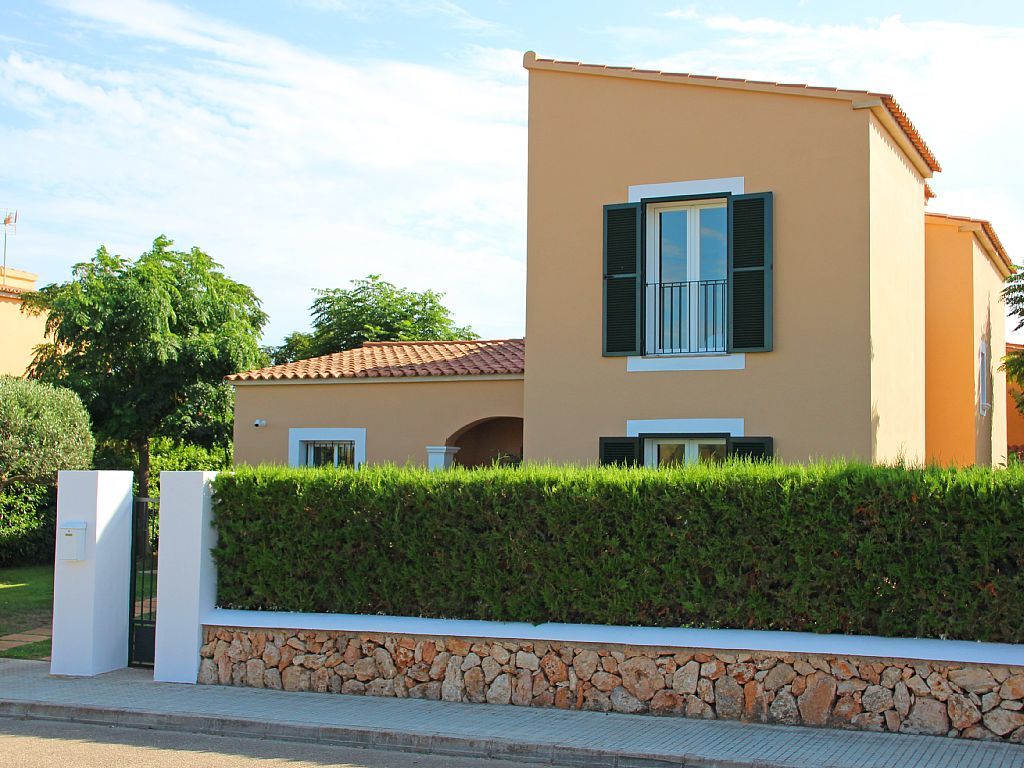 Price: £54 Nightly
Address:
City: Sa Rapita
State:
ZIP:

MLS #:
Square Feet: 2616
Bedrooms: 4
Bathrooms: 4
Basement:

Ideal for holidays, weddings, birthdays, long weekends – it is a place for reflection and relaxation, by taking you quickly to all corners of the island.
High quality dream villa in Sa Rapita, located in the southeast of Mallorca. The house is in D'Alt de Sa Rapita, a villa park adjacent to the nature reserve. There you will find absolute peace, see the sea from the roof terrace at the front and back, and enjoy the beautiful views of the Tramuntana Mountains. Since our house is adjacent to the nature reserve, no cars go there (only residents of the last street) and you have no neighbours opposite.
On the property of 550sqm is the villa with a floor space of 243 sq.m, which are occupied as follows: 4 large bedrooms, 4 large bathrooms with bathtub or shower, spacious living-dining area with comfortable sofas and a large dining table, a lavishly equipped American kitchen with stove / oven, grill, dishwasher, washing machine, dryer, fridge / freezer, coffee machine etc.
The roof terrace and manicured surrounding garden are perfect for grilling and relaxing, as well as for parties of any kind.
To make your holiday a success with maximum relaxation, we offer the following additional services that you can book on site:
Home Cooking Service
Babysitting and Childcare
Yoga Courses
Personal Trainer
Rental bikes, for touring or professional racing
Horseback riding tours in the Tramuntana Mountains
Intermediate Cleaning
Shopping Service
Other features of the house include SAT-TV and a central heating / air conditioning. There is plenty of parking right outside the house.
There is no LAN / WLAN connection in the house, but the Spanish provider Hits Mobile offers flat rates for voice and data. Phone reception in the house is provided.
Our house offers pure relaxation.