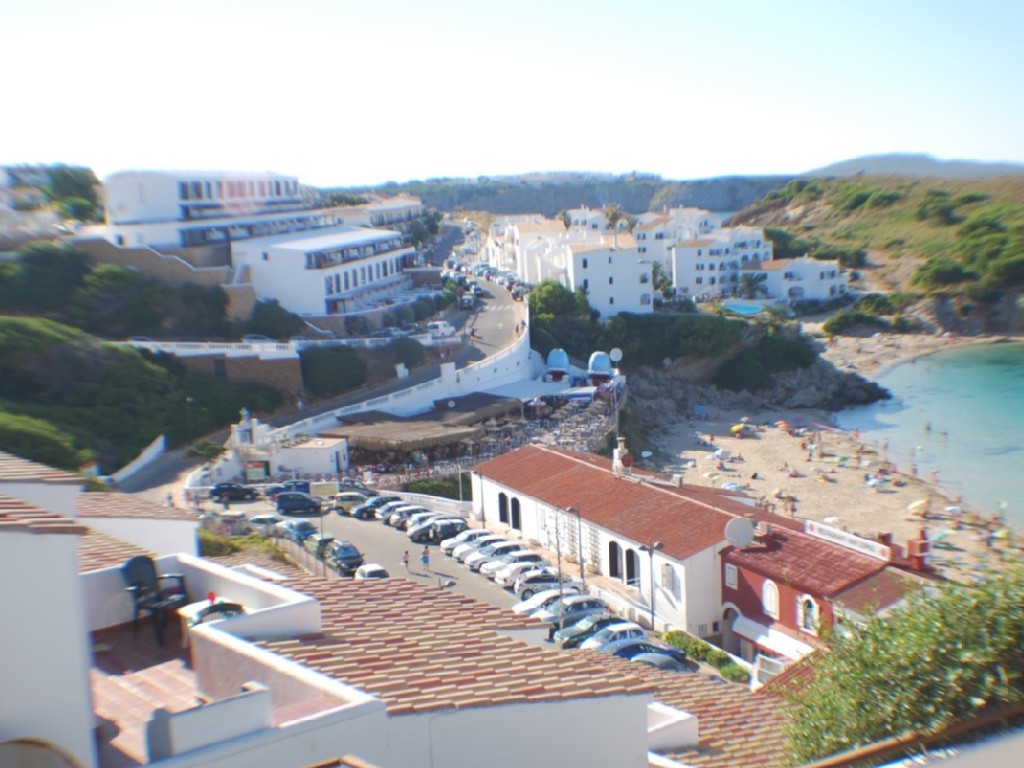 Price: £51 Nightly
Address: Arenal d'en Castell
City: Es Mercadal
State:
ZIP:

MLS #:
Square Feet: 969
Bedrooms: 2
Bathrooms: 2
Basement:

Photos and Description of this 2 bedroom holiday bungalow in Arenal d'en Castell
Renovated end 2010 and conditioned to enjoy your vacation in paradise.
Has been chosen, cozy, clean, pure, functional design that evokes power and strength, with white as the predominant color, to be the sea and its crystal blue waters the true protagonists. The house has about 90 m2, occupying the terrace, built on sand beach about 25 m2. THE COVERING has two double bedrooms (one with double bed and en suite, the other with two single beds), also has a full and independent bathroom, spacious living room integrated kitchen. THE COVERS is perfect for families by the calm waters of the beach of Arenal d'en Castell (700 m. In length and blue flag awarded by the European Community) or just to relax and forget the big cities listening to the waves sea ​​from the terrace. THE COVERS, leather footwear typical Menorca is the name chosen for the IDEAL SITE FOR YOUR HOLIDAYS.