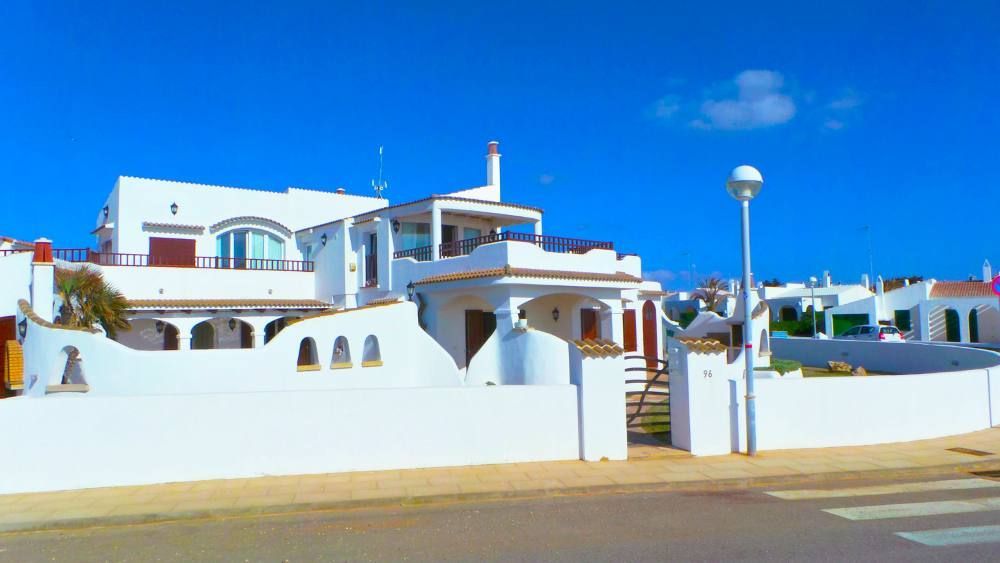 Price: £512 Weekly
Address: Cap d'Artrutx
City: Ciutadella
State:
ZIP:

MLS #:
Square Feet:
Bedrooms: 7
Bathrooms: 6
Basement:

For the month of august and the price 'calculated on 16 people
For groups of customers lower or equal to 12 people, will 'only only the lower level of villa, the upper part will' the availability 'owner. Except arrangements.
Can organize holidays unforgettable,party and events.
The lower level of villa and 'consists of: 3 bedrooms, 1 single room and 1 bedroom with two bunk beds and 5 bathrooms
First floor: living room with kitchen, a large bedroom, a room with two single beds, bathroom and two huge terrace, both front sea equipped for everything.
The house has a maximum capacity for 16 people
Villa "paradiso" is one of the most 'beautiful and characteristics property' known as 'dwelling artist's' here's 'the certainty of spend holiday best possible in menorca, in a great exclusive' and confidentiality (cap d 'and artrutx' a residential area very quiet and luxurious) the architecture of the villa and 'designed to hide the intimate zone of the house, such as the area swimming in addition to special lines to create a pleasant air flow in terrace and solarium, ideal for living the villa without feeling the heat
From every room in the house from the terrace and solarium, there 'a magnificent view on the garden and the sea.
The villa has a large living room, which makes entrance in the bedroom with private, and 'very well furnished and the kitchen and' well equipped, the house and 'equipped to' external barbeque masonry, a laundry with washing machine.
A 20 meters from the villa can do baths toning and diving.
Area suitable for beautiful walks in bicycle along the beach or horse riding
Distance from the center entertainment, shops and restaurants and 'of 100 meters.
The beautiful beach cala'n bosch is about 600 meters and can 'get easily even on foot.
Wherever great restaurants and pizza.
Specifications bars and restaurants in the area around the property 'called 'the lake' marina small tourist (about 600 meters)
This pristine island wild and allows you lifestyle quiet and relaxing.
Here you will find the coasts piu 'intact all over the mediterranean.
Ideal for those looking for a holiday relaxing in a true paradise with natural white beaches and turquoise waters
Also for real lovers of the island and crystal clear waters wishing to stay for periods in a quiet place on the sea and 'can decide for rent also one room with bath or more' rooms (only in low / medium season).
HAPPY HOLIDAYS !!!