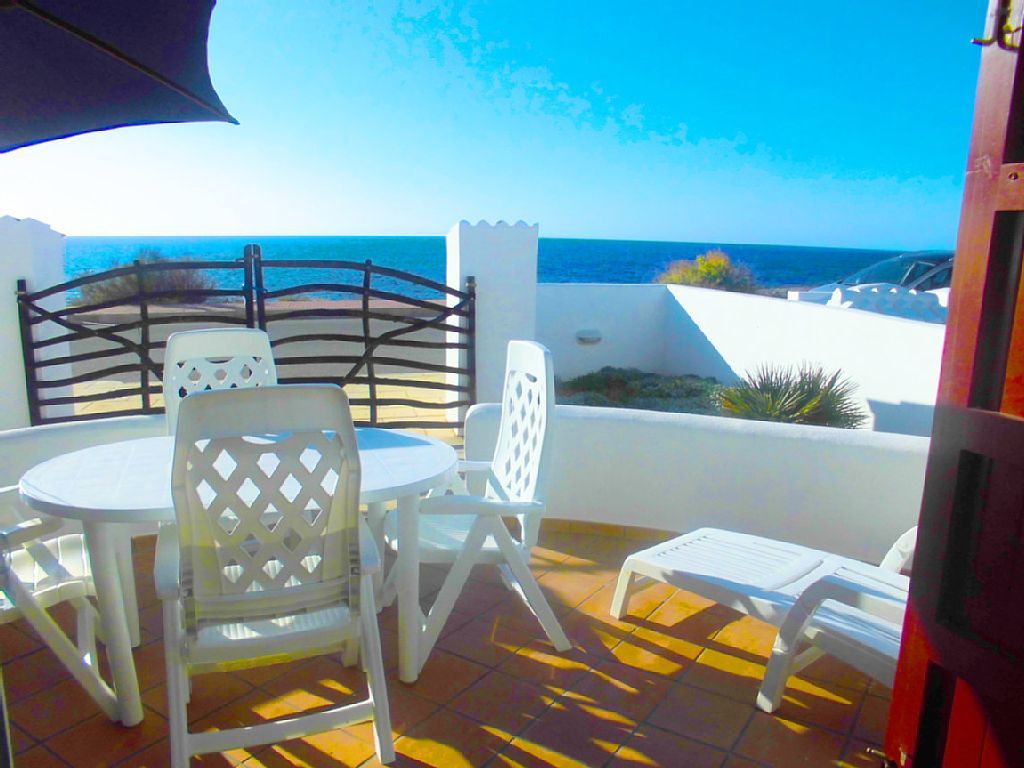 Price: £337 Weekly
Address: Cap d'Artrutx
City: Ciutadella
State:
ZIP:

MLS #:
Square Feet: 430
Bedrooms: 1
Bathrooms: 1
Basement:

'Appartamento Paradiso', well furnished, facing the sea, you can enjoy spectacular sunsets in one of the most beautiful and characteristic of the island
The apartment is located in the center of Cap D'artrutx, 600 meters from the tourist center of Cala'n Bosch and its white sandy beach, composed of: living room, kitchen, 1 bedroom double bed with air conditioning, a nice bathroom with shower and washing machine.
The apartment has a magnificent terrace, equipped with deckchairs and sun beds, table for dining out, and every every other kind of comfort, also green corner and Barbecue.
This apartment is perfect for spring and summer, the ideal winter thanks to the magnificent mild climate.
For more information call 0039 335 6023416, I speak Spanish and Italian
The apartment is located in the 'urbanization of Cap D'Artrutx in the WEST coast, which is a very prestigious island just minutes from the quaint little harbor of Cala'n Bosch.
Where is located a magnificent white sand beach and crystal clear sea.
The apartment enjoys a magnificent terrace overlooking the sea, from which vantage point you can see the island of Palma de Mallorca, being able to also enjoy spectacular and unforgettable sunsets.
This is a beautiful apartment with Built-in barbecue, a kitchen with a small living room, a large bedroom with a beautiful and large bathroom.
The new apartment is tastefully furnished and well equipped, has air conditioning, and is regularly sanitized the entire perimeter of the house for a proper and complete cleaning both external and internal
For more information, please call the number 0039 335 6023416, I speak Spanish and Italian