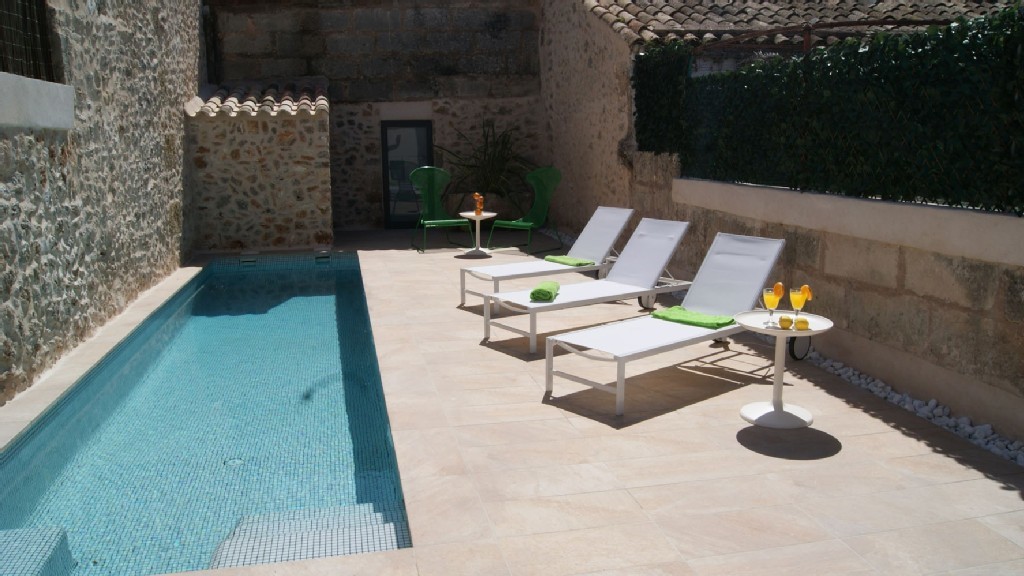 Price: £52 Nightly
Address: Llubi
City: Inca Region
State:
ZIP:

MLS #:
Square Feet: 2153
Bedrooms: 3
Bathrooms: 2
Basement:

House with 3 bedrooms for 5 pers. with 2 bathrooms, pool-jacuzzi, BBQ, sun.
Attention NEWS!!! The pool is heated for customers who may be of interest to have the hot pool at any time of year (see fees).
This real stone house was rebuilt over 100 years ago and this year (2013) newly renovated and equipped with a private pool. It is located in the ancient village Llubi, in the heart of Mallorca.
Dangle an idyllic place to rest and soul, which is surrounded by nature and tranquility. It has been carefully restored and tastefully decorated to create a cozy and comfortable accommodation.
The house has a large terrace with garden furniture, sun deck, outdoor shower and a beautiful private pool with Jacuzzi. Inside there are 3 bedrooms, 2 bathrooms, living room with fireplace, kitchen and dining room.