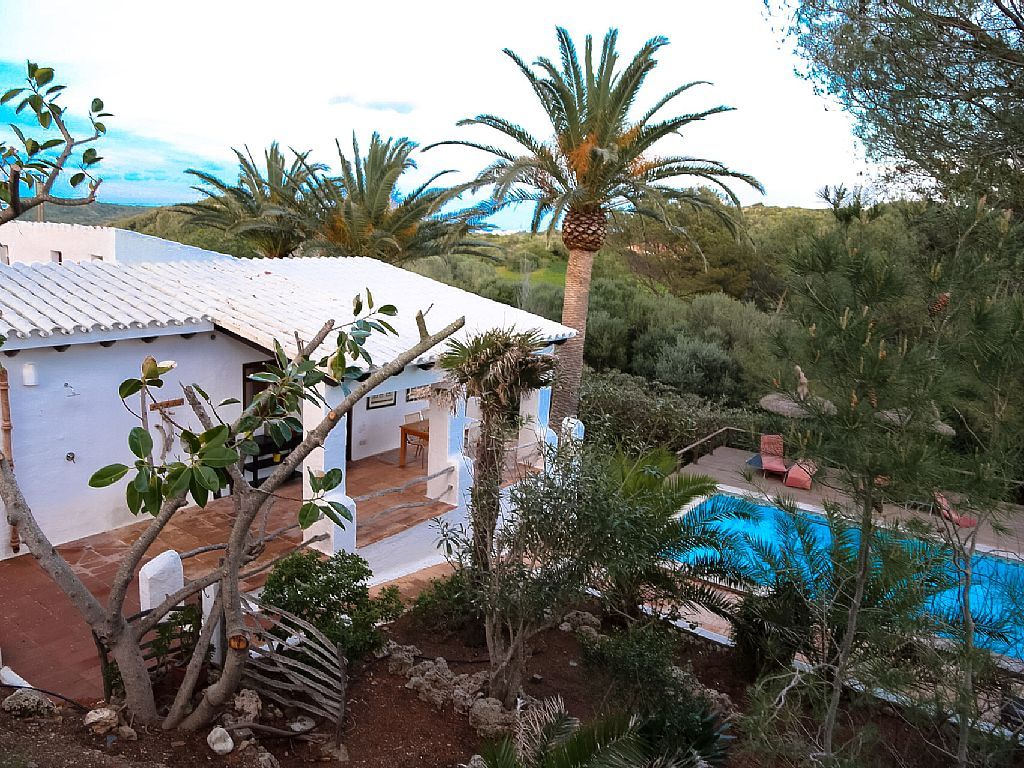 Price: £468 Weekly
Address: Es Grau UNESCO Park
City: Mahon
State:
ZIP:

MLS #:
Square Feet: 1076
Bedrooms: 3
Bathrooms: 3
Basement:

Licensed property – large pool – maximum privacy – high standards – 2012 refurb
Since 2012 the license is mandatory. Have owners show you their license!!
Online payment is optional – please contact us for an individual package with car and boat using the form on the right.
Villa Saudade has its special charm lying in a simple elegance and the authenticity of the object. Villa Saudade is not one of the typical commercial vacation homes in one of the many tourists' agglomerations. It lies with its own private pool of approx. 13 x 6 yards in Parc Natural S'Albufera. The garden which is maintained by a gardener seamlessly integrates into the nature. Old, 6-9 m high palm trees define the character of the garden. There are two terraces. One protected porch and one veranda facing the pool with a nice view. At night only a few lights of houses can be seen although the neighbours are only 100 yards away on the other side of the property. In 2010 a new wooden platform of 600 sqft have been added around the pool. From Jan-March 2012 the villa has been totally refurbished and mostly fitted with new furniture. This was done on a high standard with kitchen appliances of Miele, Liebherr and Smegg. Bathrooms in natural marble stones with generous showers.
In Jan-March 2012 the villa has undergone a complete refurbishment. We build two nice bathrooms with natural marble stone as well as a more generous kitchen with high end standard (Miele, Liebherr, SMEGG, Nesspresso) for the demanding cook.
Information prio to arrival: Each tenant receive an information package including: 1. Online-Guide to Menorca, 2. Map 'how to get to the house'
We have an agency in Mahon that takes care of you when in Menorca in case you have any special problems. They speak spanish and english. You will have the mobile number of Mr. Sintes in case you need assistance.