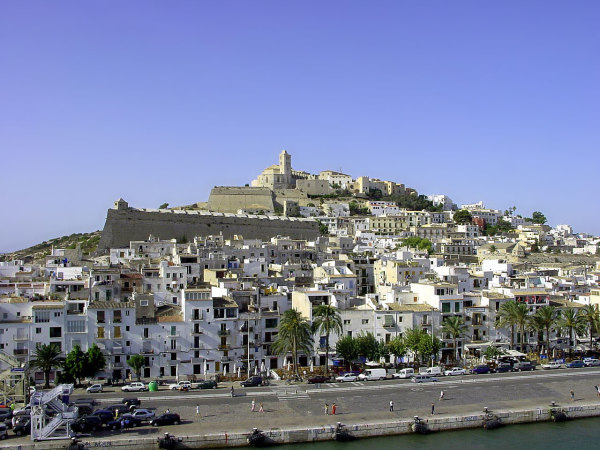 To the Catalans, it's Eivissa, but the rest of us call it Ibiza, unless, of course, you want to sound elegant and say Ee-bee-tha. Whichever the case, what everyone agrees on is that if the world were a country, Ibiza would be the city district where the party goes down. And goes down hard. The often christened clubbing capital of the world flies that flag chivalrously, as about 2 million revellers from every corner of the globe flock here during the annual summer pilgrim.
The party tag aside, how much do you really know about Ibiza? We sought to put together a guide without much of the stuff you read and hear about often, hope it's useful. So think beyond the hedonism of playa d'en bossa, and explore more of Ibiza.
Ibiza is one of four islands on the Balearic archipelago, and the third largest after Majorca and Minorca, with Formentera rounding off the foursome. The reason the island has weathered competition for decades as a top party scene, bar Las Vegas, has a lot to do with its natural beauty which is breathtaking to say the least.
The scent of lush pine trees permeates the air; the beaches are divine and seem tailored for partying; the climate is fantastic for a good part of the year; the days are blissful, the nights vibrant; the people are upbeat, and it all feels, you know, Ibiza-esque. It gets you hooked and you will dread leaving. Then again, you can always come back – twice, thrice, four times, seven times, ten, twenty – it never gets old, Ibiza.
Amazingly, despite the notorious party tag, it's also a magnificent getaway for the entire family.
Cities and Regions
Ibiza can be generally said to comprise several regions: Ibiza Town, the South East, the South West, North East, North West, Centre and Santa Eulalia.
Ibiza Town
The hilltop town is the island's capital and features a blend of traditional whitewashed buildings and sheltered medieval squares interspersed with late-night restaurants, nouveau lounge bars, and cool shops.
South East

The southeast coast of Ibiza is peppered with a slew of cosmopolitan hotspots spanning from rustic chic restaurants to high-end beach clubs, lining up the Mediterranean island's picture-perfect shoreline.
The beaches in this region are some of the trendiest and most talked about.
South West

Famous for impressive settings coupled with large, open spaces, million-dollar sunset views and iconic locations suited for the adventurous at heart. San Antonio lies here, and what once a quaint fishing village has been converted into a brazen party scene with a penchant for bad press.
Best for the party animal, not a family outing.
North East
The north of Ibiza is known not just for its gorgeous scenery, but also a bohemian lifestyle, whether we are talking the countryside, the beach or beyond.
Little wonder this is the island's centre for wellness and healing, with a range of options available to treat the body, mind and soul.
North West

The North West is laden with dumbfounding scenery and mind-blowing sunsets it can feel like a postcard. The glassy waters are calm and crystal clear, making it a perfect destination for swimming, and diving.
As if that's not enough, this is also the home of vineyards, so wine lovers, this is the place to be.
Centre

The island's centre is just that – a centre. All the inner towns and villages within its realms are bustling with life, with tradition marrying modernity and a striking scenery serving as the backdrop; a backdrop laden with farmlands, fruit orchards, lush mountains and pine forests.
It's a great place to relax by day. And when the sun goes down, it transforms into a culinary hotspot, with a club or two in the vicinity – it's Ibiza, you know.
Saint Eulalia
Saint Eulalia is a charming town-cum-resort that is so self-sufficient that you can spend your entire holiday here without ever the need to venture outside. There's everything you'd need (and in close proximity): hotels, restaurants, bars, shopping, wellness & fitness, beaches, water sports, kids' activities among a whole lot more.
It oozes chilled out island vibes through and through, with a humming culinary and social scene to boot. The holiday town is the third largest resort in Ibiza and an ideal place for families or anyone looking for a more serene vacation.
When to Visit

Ibiza has the kind of climate that makes it welcoming all year round; the winters are mild but summers are just what the doctor recommends, lasting six months. Most of the action goes down between May and October, with July and August being the busiest.
Bars, restaurants and hotels in the tourist hotspots throw open their doors in late March through April, with the larger clubs opening in May. Come end of June and the entire island is a beehive of activity that stretches through September when the closing parties begin, before the big clubs follow suit by mid-October.
By end of October, things have noticeably calmed down in readiness for the winter.
Winter in Ibiza
Winter in Ibiza is not something you get to hear much about. But it's why we're here. Usually, these are the months of January through April, and then November and December. Some say it's ho-hum, but depends on what you're heading out there for. If it's the endless parties and an embarrassment of amazing clubs you're looking for, may be it is. But it's a damn amazing time to explore the island and see the other side of it. In fact, winter numbers last couple of years have gone up.
It's a magical place for nature enthusiasts, with beautiful almond blossom walks, pine and lavender fragrance permeating the air, and deep blue skies – minus the crowds and all the drunken chatter. Basically, you have the breathtaking landscape all to yourself. It's also the perfect time to explore the Balearic Island's amazing gastronomy, and hippie markets (in their original element) too remain open. So is it the island's traditions, culture and history.
Given temperatures in winter swing between 13 and 16 Celsius on average, you can also go diving in the middle of winter. This is a mesmeric treat thanks to the clear waters, flamboyant coral and diverse marine life.
It's also a time when the locals become human again, and you can actually get to party like them! It's Ibiza, and there will always be a party going down, albeit low-key (at least compared to summer), but more 'original'. And guess what else? Everything is like half the price cheaper – the food, the booze, the rent, transportation, parking you name it. Now you have a lowdown on the other side of Ibiza. What are you waiting for!